SPOOFLAND
Survive Spoofland
Design Fiction,
Editorial
2017—2018
Short Fiction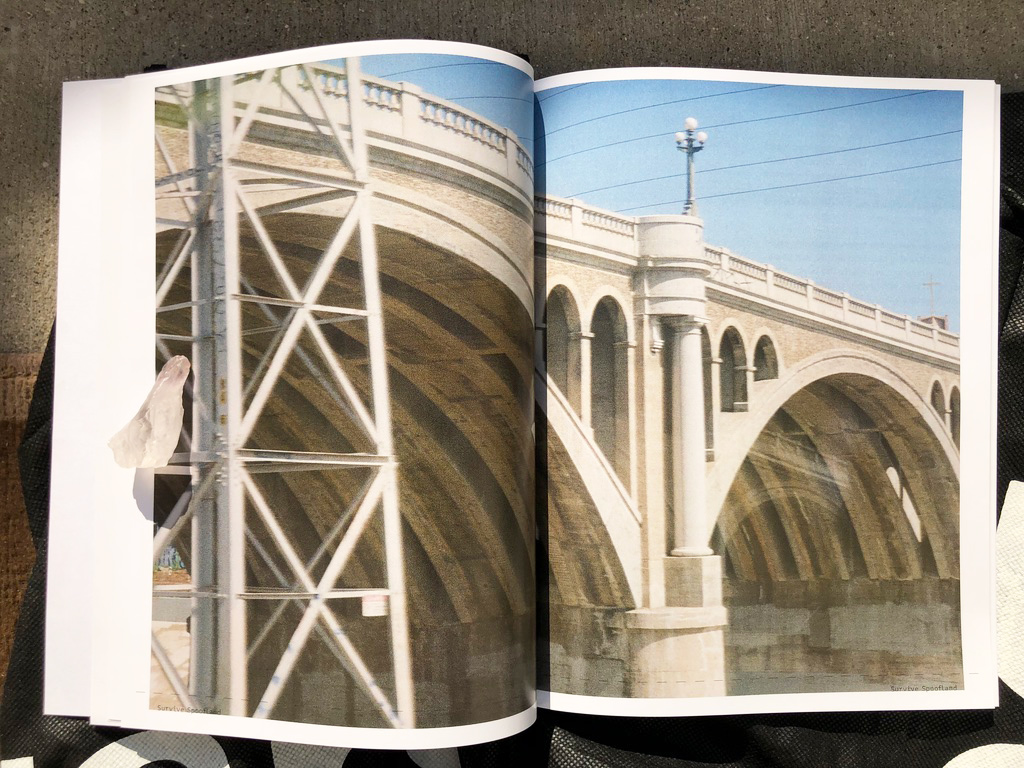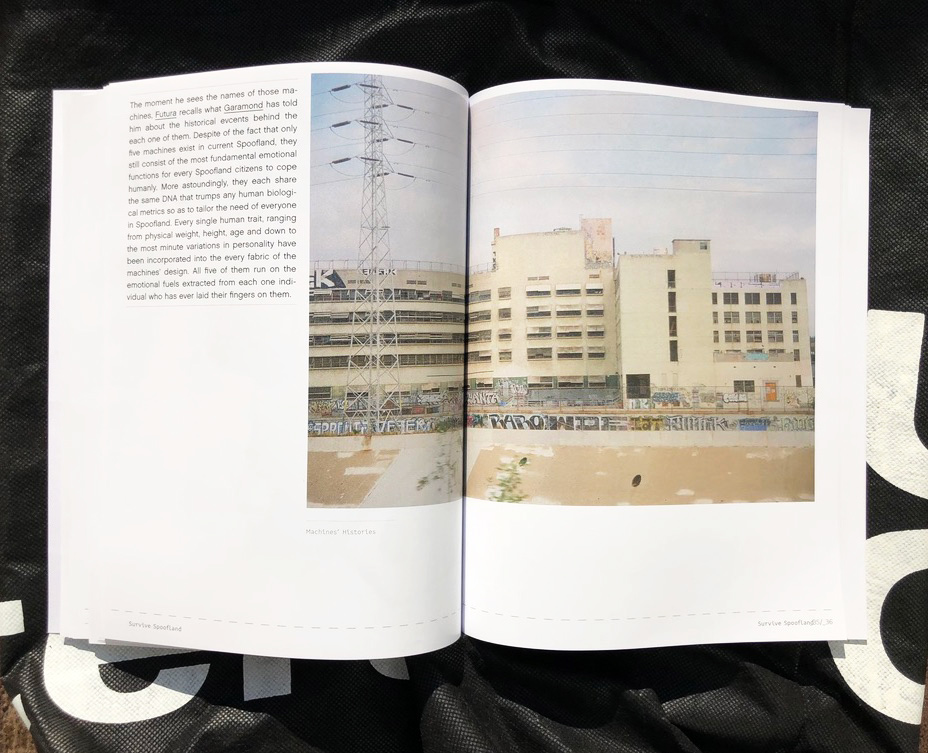 A design fiction (short-novel) I wrote for the Spoofland series; it is created as part of my thesis project. It is set in a future where humans can only reply on 5 dystopian machines to function emotionally; or may be we already are living in a world albeit being still oblivious of how blurry the line is between a "technilogical utopia" and something like an episode straight out of The Blackmirror.

Platoon
Original Film Script
2016—2016
Editorial Design, Books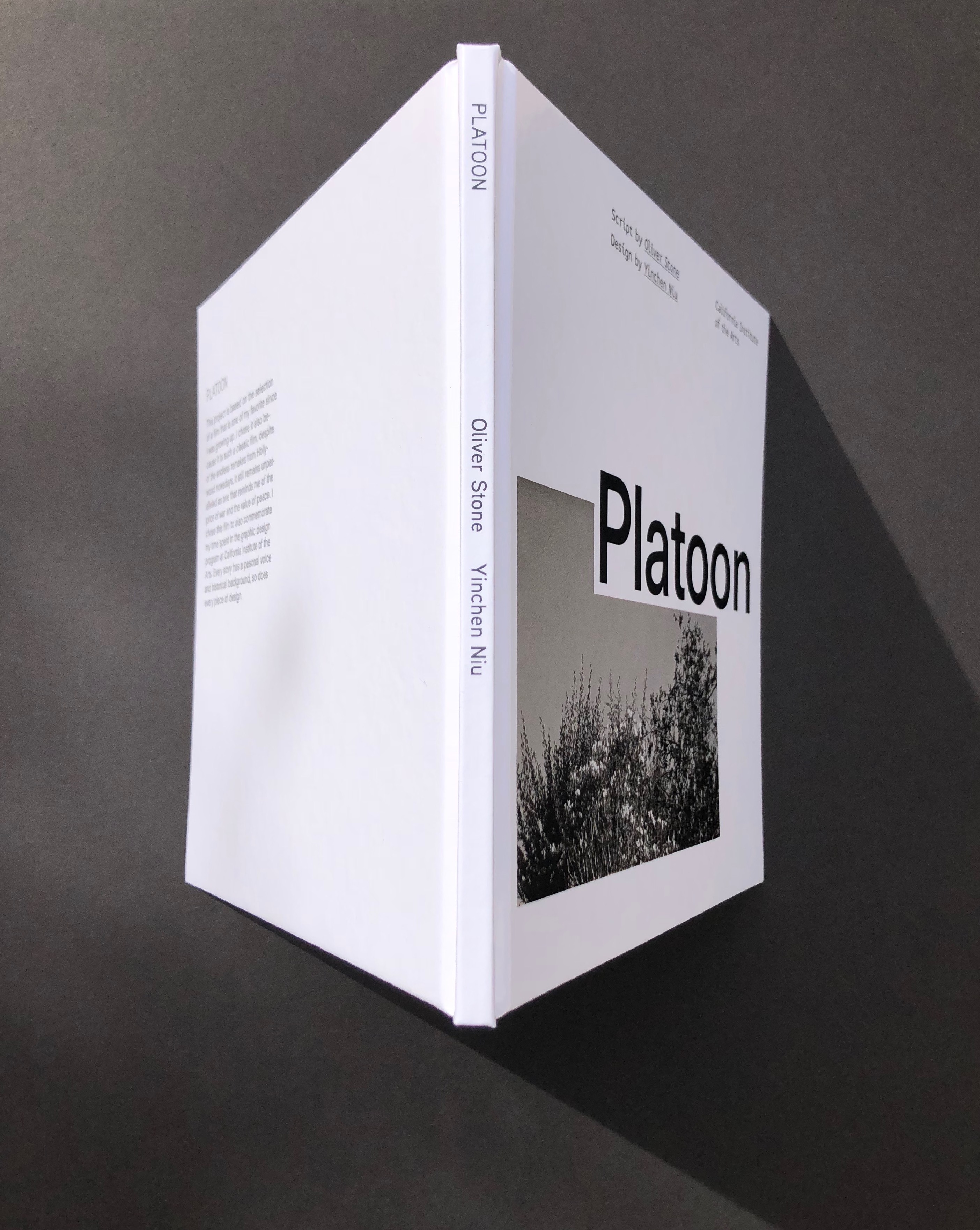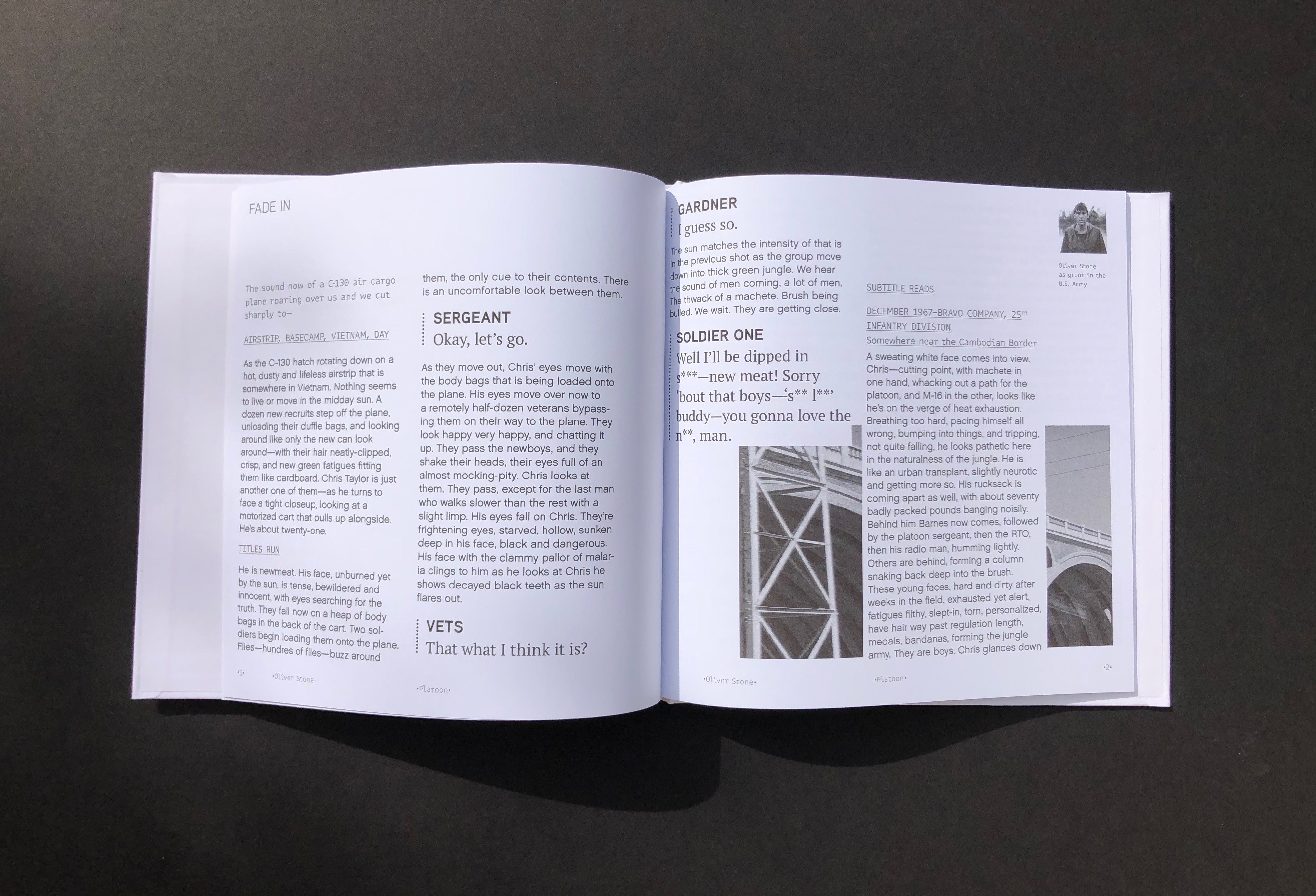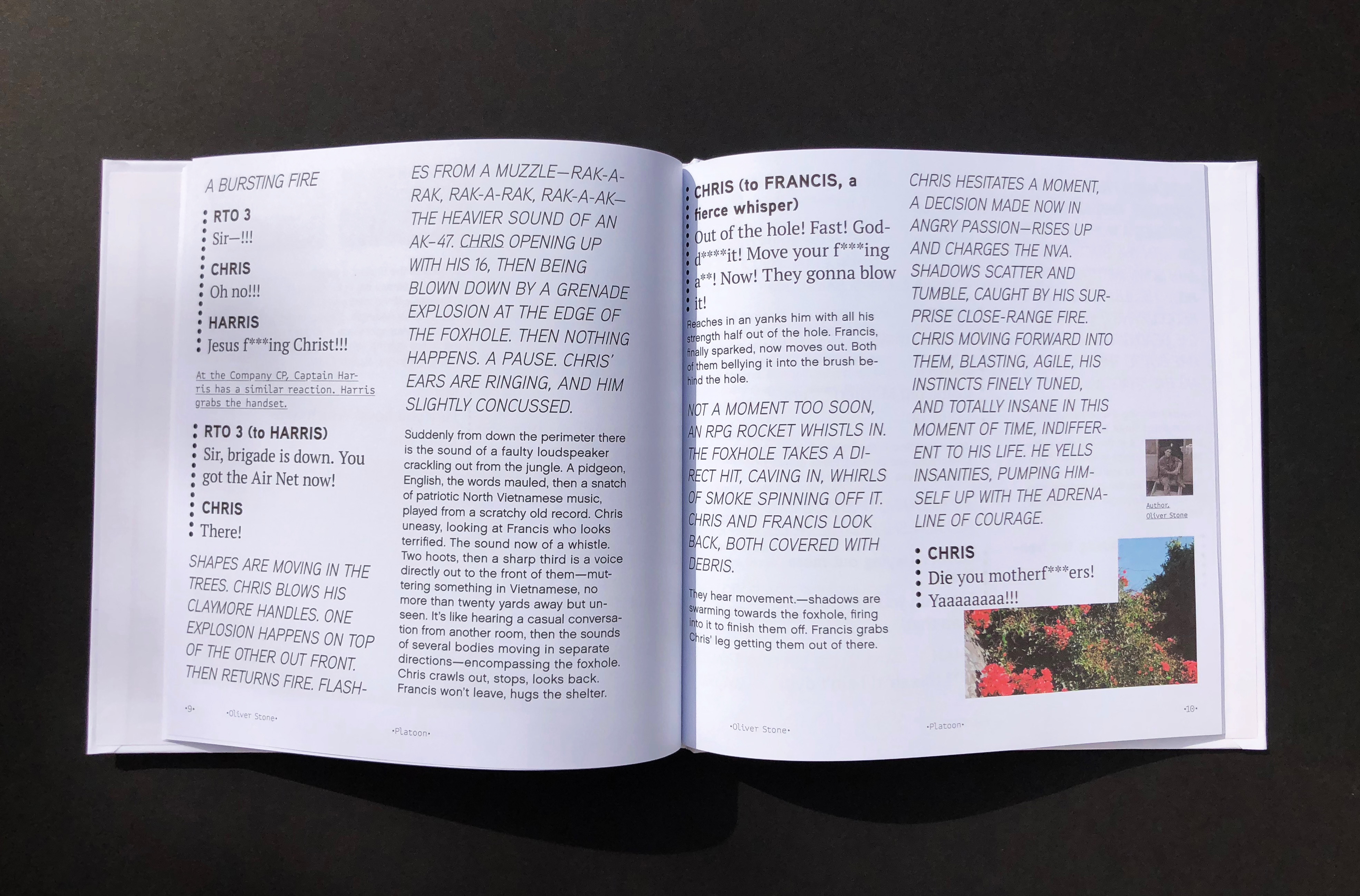 Based on the original film script, images selected from the major parts of the film sequences, with added secondary information.

Manual Guide
(Spoofland)
Editorial, 3D
2018—2018
Part of the Spoofland universe. A design critique of how modern technology has invaded our privacy and even incapaciated our daily lives so much as we simply cannot function without them.